Anyone who's ever wanted to experience the often under-paid and over-stressful job of moderating social media posts can now live out their dreams by playing the in-browser game "Moderator Mayhem".
Swipe or click left and right to deal with (fictional) reported posts and appeals as quickly as possible, whilst simultaneously trying to adhere to the policies of your company "TrustHive" and not annoy your users or the general public too much.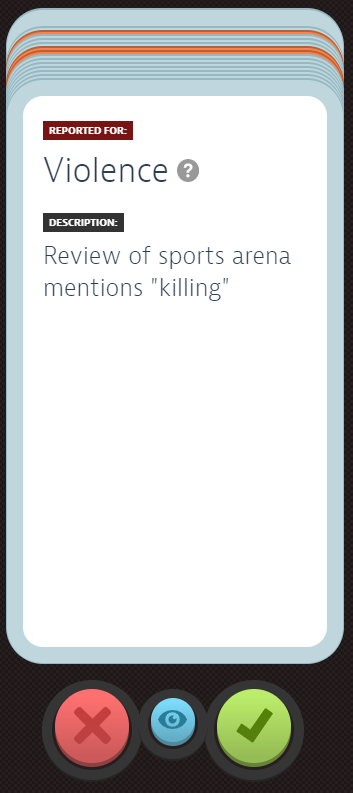 The idea behind it is to let those of us lucky enough not to have to witness the worst of humanity's output every day get an insight into the challenge of moderation.
We hope Moderator Mayhem helps players understand these realities of content moderation and demonstrates what's really at stake when policymakers propose legislation that would govern how Internet companies can host and moderate user content.