Everyone's favourite group of Covid-19 lockdown defying goats are back at it again.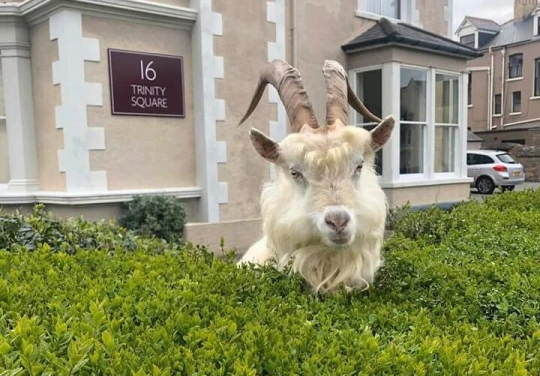 Originally sighted running rampage over the human-deserted lockdown streets of Llandudno, it's apparently got out of control enough that a special taskforce has had to be convened.
They're descended from some Kashmir mountain goats that Queen Victoria, forgetting that a goat is for life, not just for Christmas, gave to Llandudno a century ago (or perhaps actually regifted from the Shah of Persia, to be accurate). She may have been a big fan of cashemere, but somehow hadn't foreseen that Covid restrictions 100 years later would mean that their descendants wouldn't have access to contraception.
Consequently: welcome to the baby boom generation of the goat world. OK boomer.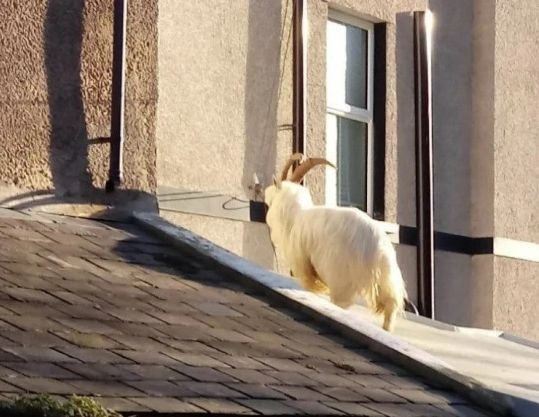 Who amongst us hasn't been caught running wild in streets, sleeping in bus shelters, fighting in the car park and snacking on people's hedges? Nonetheless, the goats have seemingly been encouraged to return to their home, Great Orme.
It all seems very good natured, with positive sentiments about them abounding, from anyone who hasn't had their houses eaten at least. I'd imagine their relocation has probably not been entirely devoid of controversy though.
Last year there were rumours that they'd end up on the set of "I'm a Celebrity…Get me out of here!" also known as Gwrych Castle, which naturally is already full of beasts of a more spectral persuasion. Some of the residents of Llandudno were not super pleased at this idea, with one ominously suggesting that "If they take more than a few goats then people are going to be very upset.".
(Also: a special thank you to my friend for highlighting this story - in memoriam of a site I used to have many years ago, sadly no longer in existence, which went through a phase of sharing these kind of critical goat news updates.)