I was curious what % of the UK electorate is a member of a political party. Turns out just 1.5% of us are members of 1 the big 3 - Conservative, Labour or Lib Dem. This is actually ~2x the 2013 figure of 0.8%.
The SNP attracts a mammoth 2.5% of its potential Scottish voters.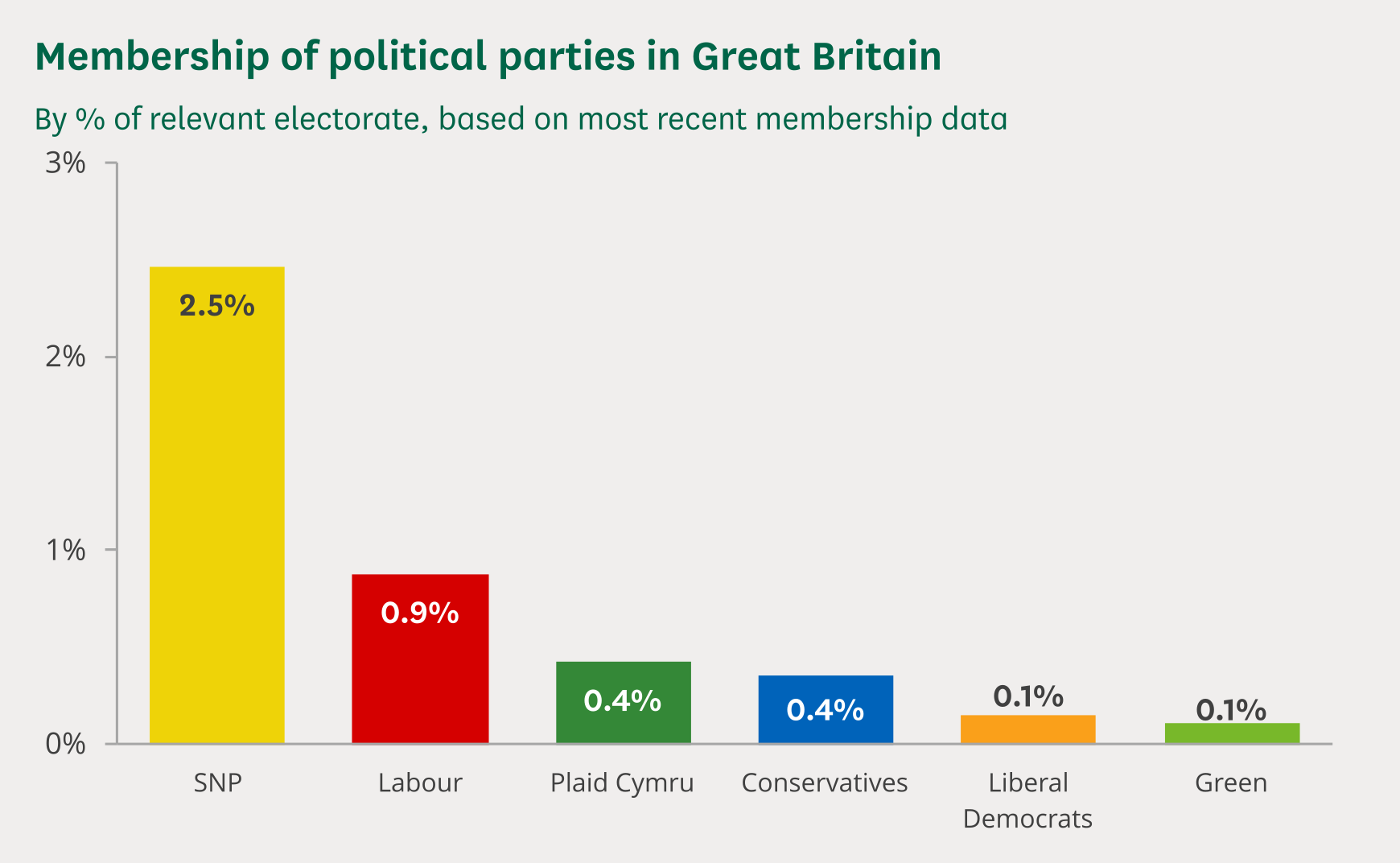 And here's the figures in terms of the number of people involved. This adds up to a total of around 850k party members.