Another place we visited whilst in Calabria was Tropea. Legendarily founded by Hercules, it's a seaside location which has previously won a "most beautiful village in Italy" award.
It's full of quaint narrow streets, with many shops selling either fashion items or the famed local red Tropea onion.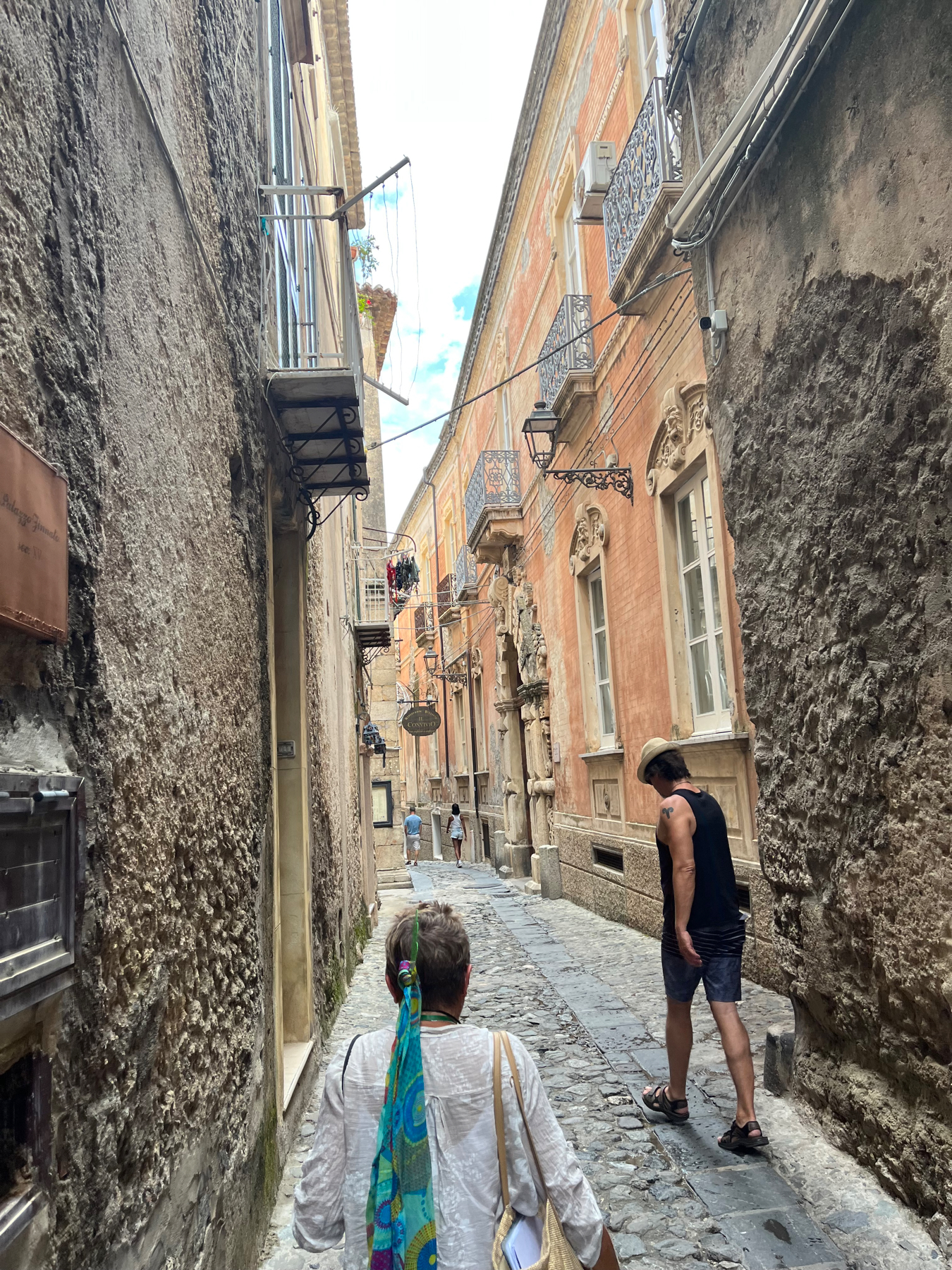 We picked up a jar of "onion marmalade" which was far nicer than it sounds. The area is also famed for 'nduja spicy salami.
There's a cathedral that's been there since the 12th century.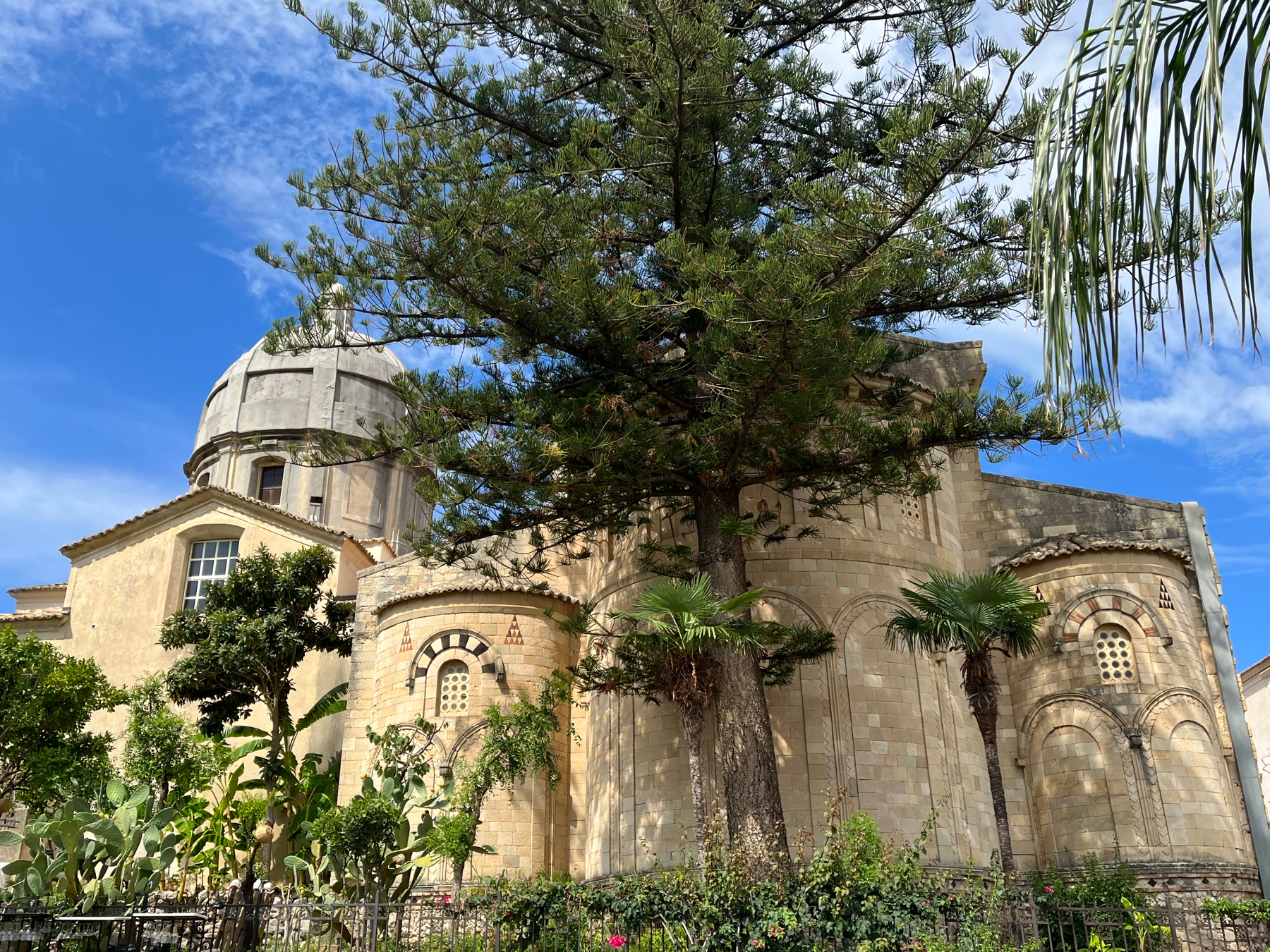 It's dedicated to the Madonna of Romania, who supposedly protects the town. Presumably as evidence for that claim, there are a couple of World War II bombs that hit the town but for some reason never exploded displayed right inside the cathedral.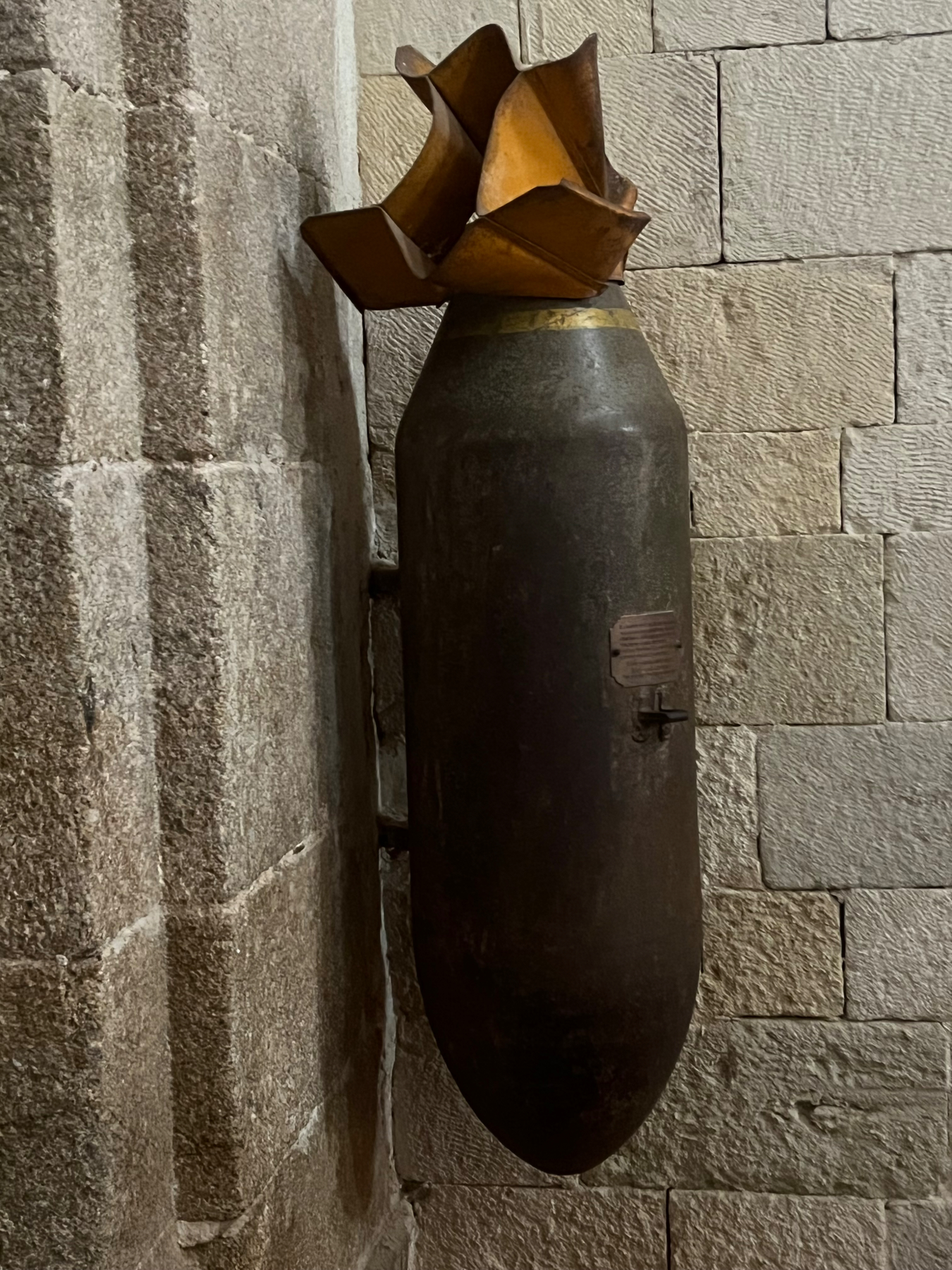 Another point of interest is the 4th century Sanctuary of Santa Maria dell'Isola Benedictine monastery. It's been hit by earthquakes a couple of times since then so has had some rather more modern rebuilds, but nonetheless remains extremely picturesque.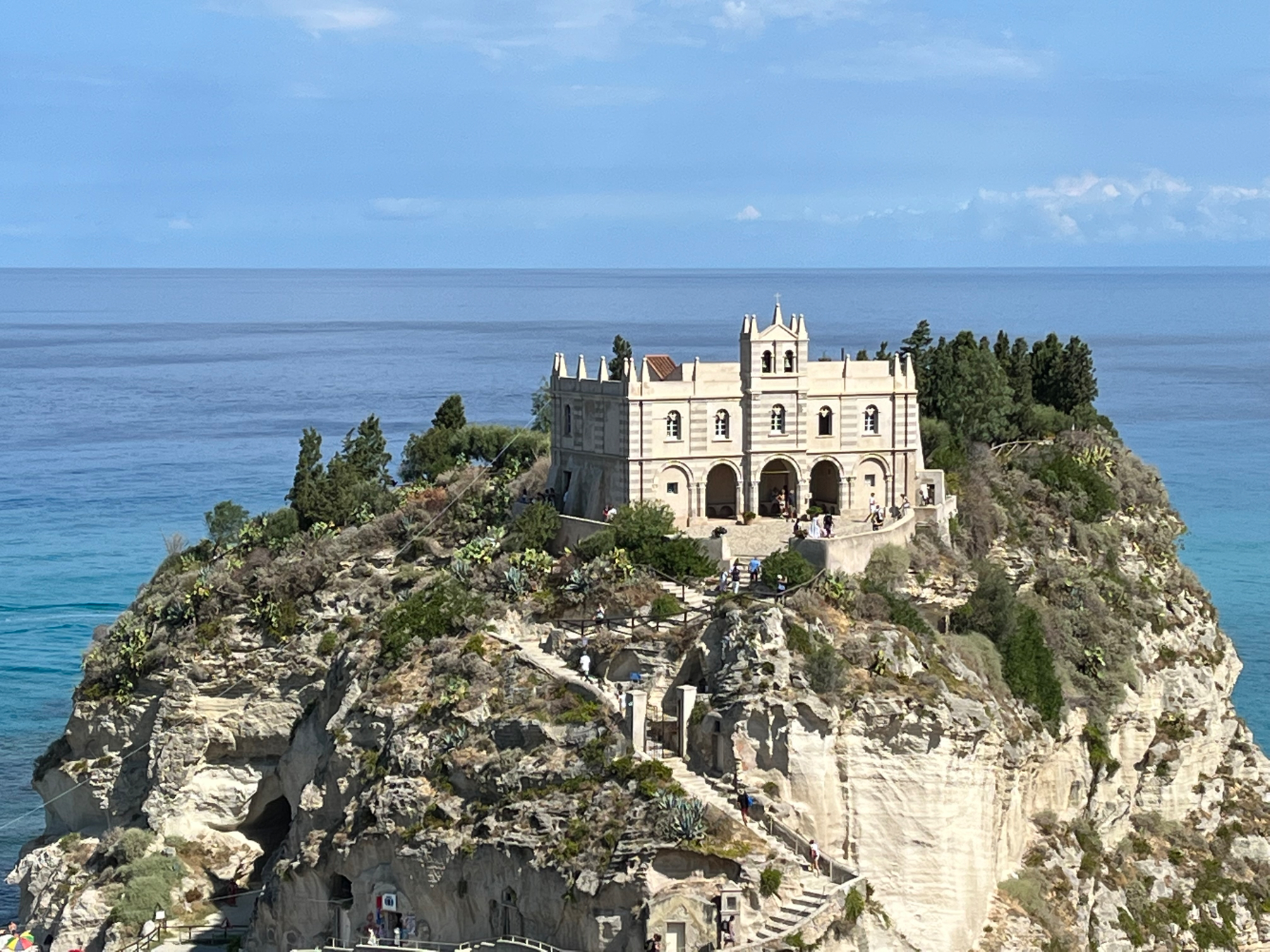 The town is right on the seaside as the above picture suggests. Once again, the sea in this region had some truly incredible colours.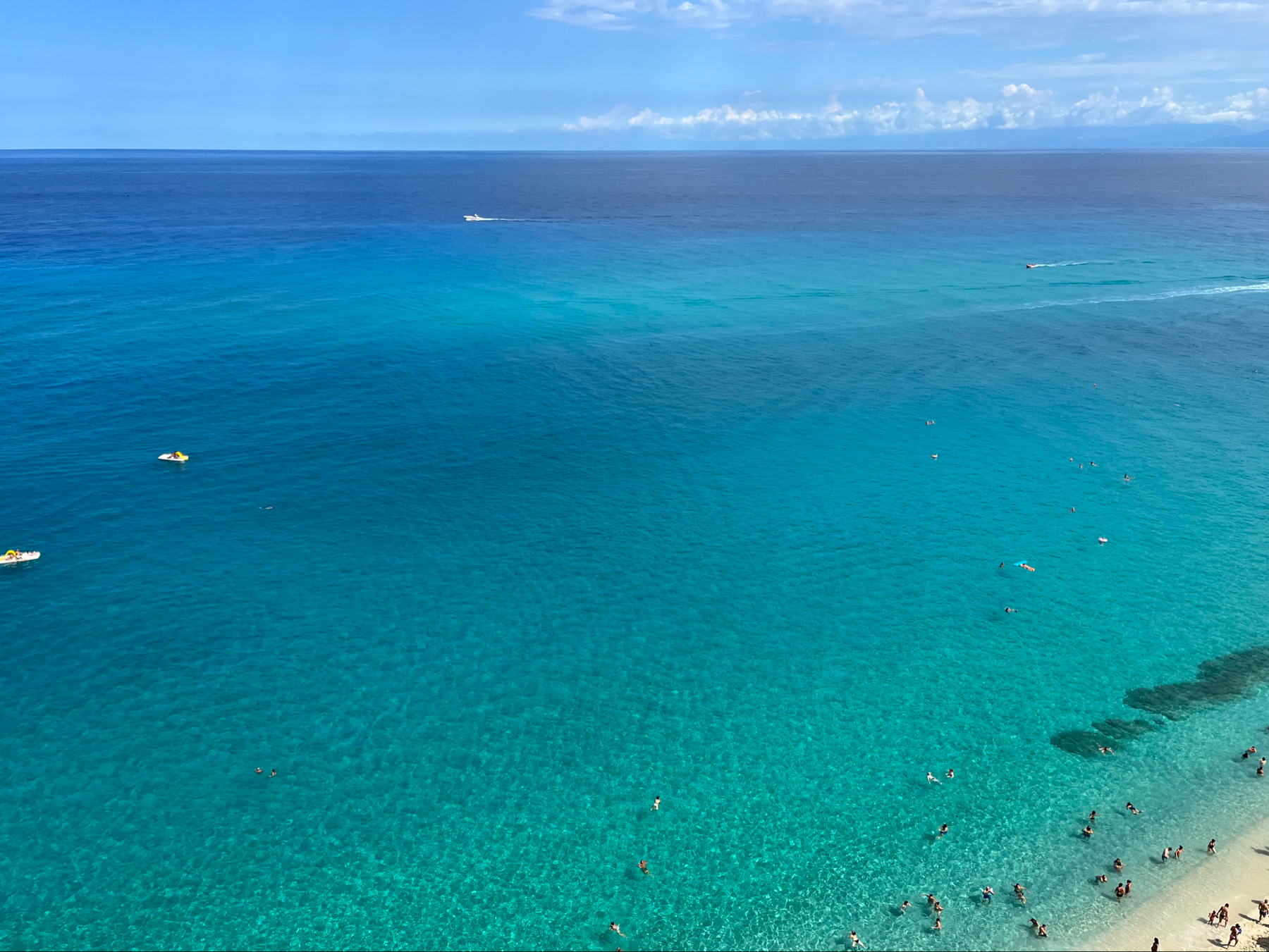 View Larger Map