For our first travels abroad since the start of the Covid pandemic, we recently decided to go holiday in Calabria, a southern region of Italy.
View Larger Map
We stayed at the "TUI Magic Life Calabria" hotel, which did indeed seem fairly magical!
Here's the scene as one walks towards the lodges we stayed in: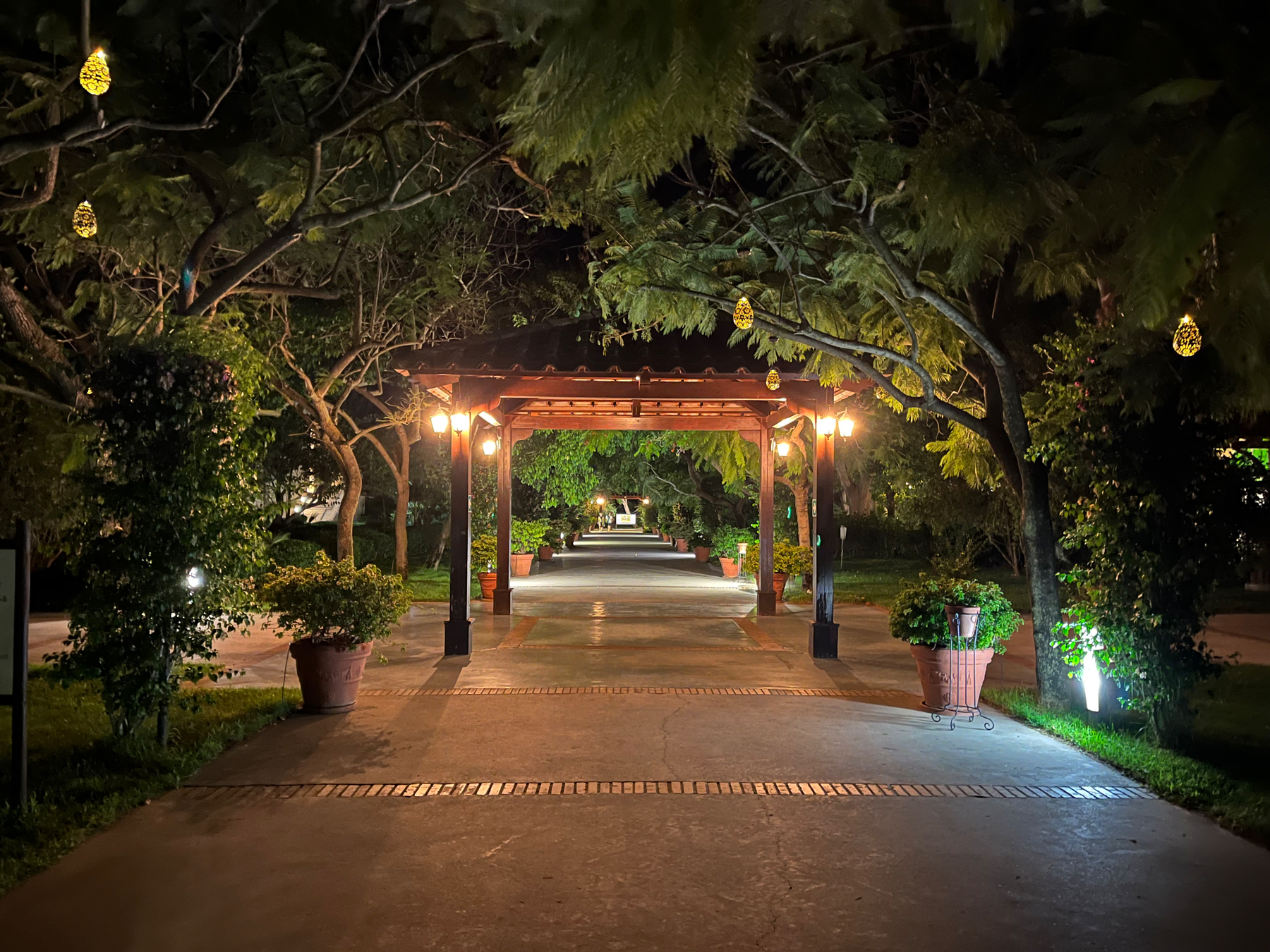 Although rather more of our time was spent by the pool.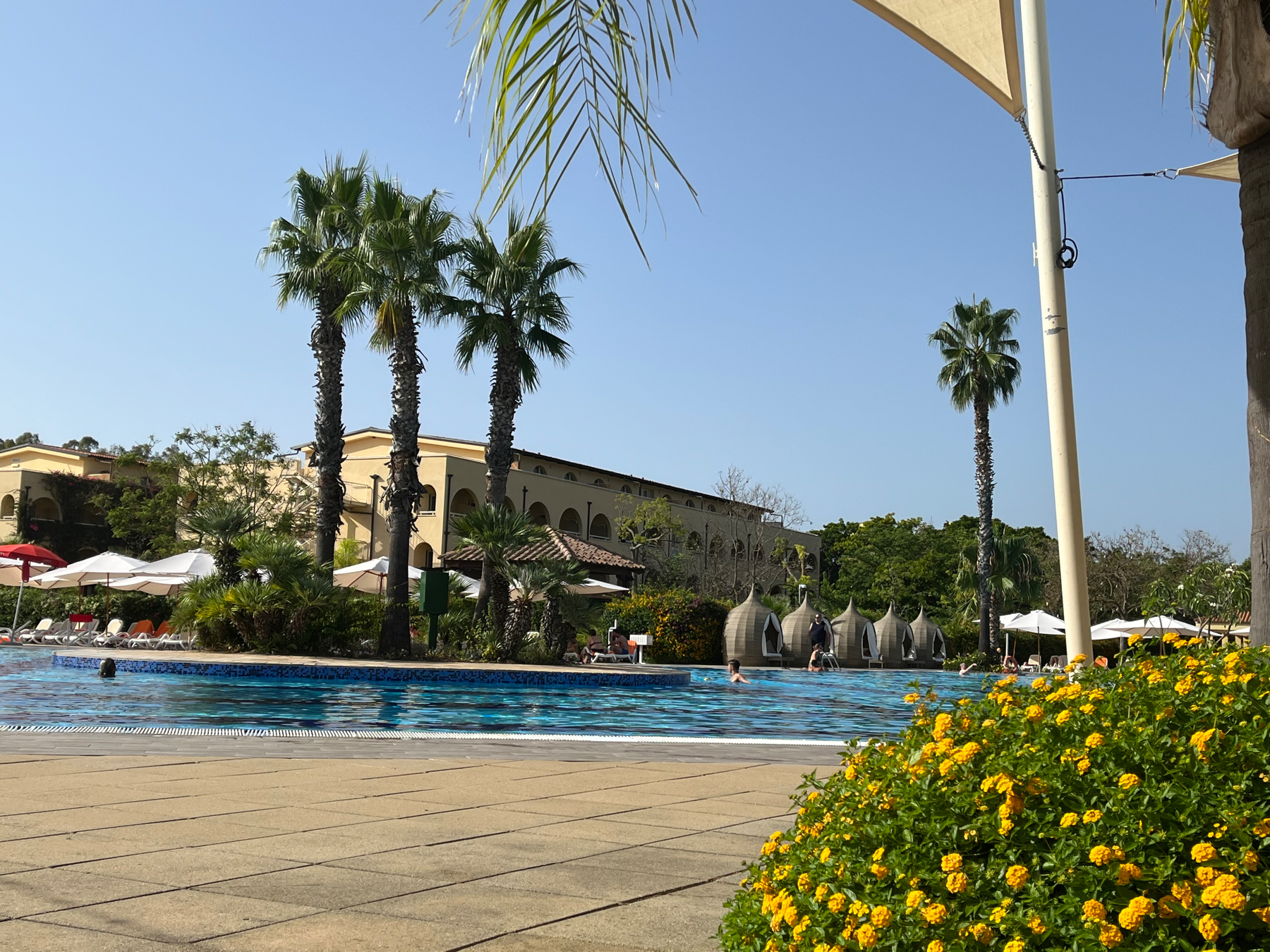 …at least in between the severe storms, which had quite incredible amounts of thunder and lightning. But fortunately they mostly tended to happen at night so didn't impact the fun and games too much (with the possible exception of a mudslide in Stromboli meaning a trip we'd planned to the volcano got cancelled).
It was just a 15 minute walk to the beach, which with a mountainous backdrop was a real delight.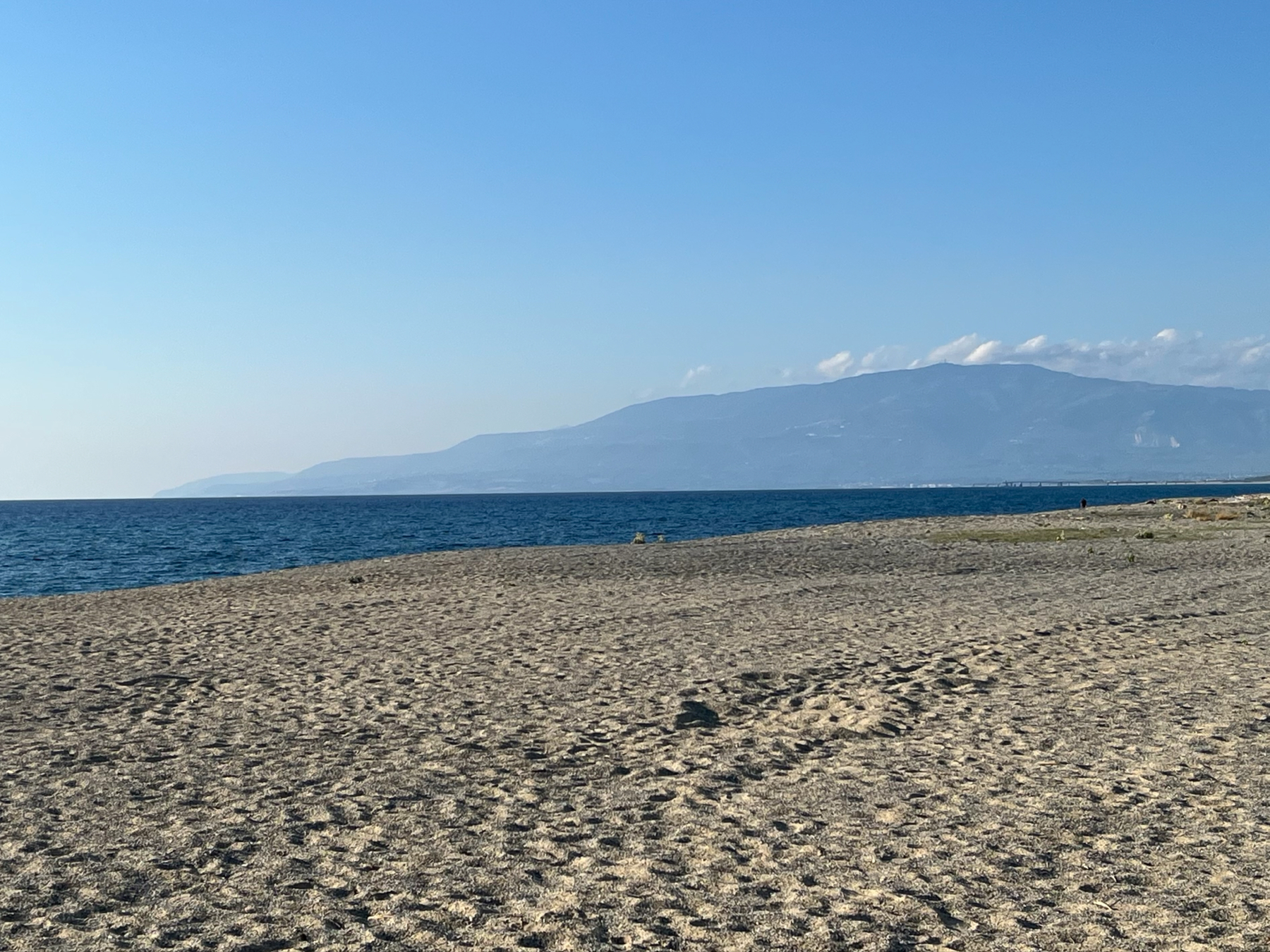 One could even rent a bed down there, if a standard sunlounger seemed too much like hard work.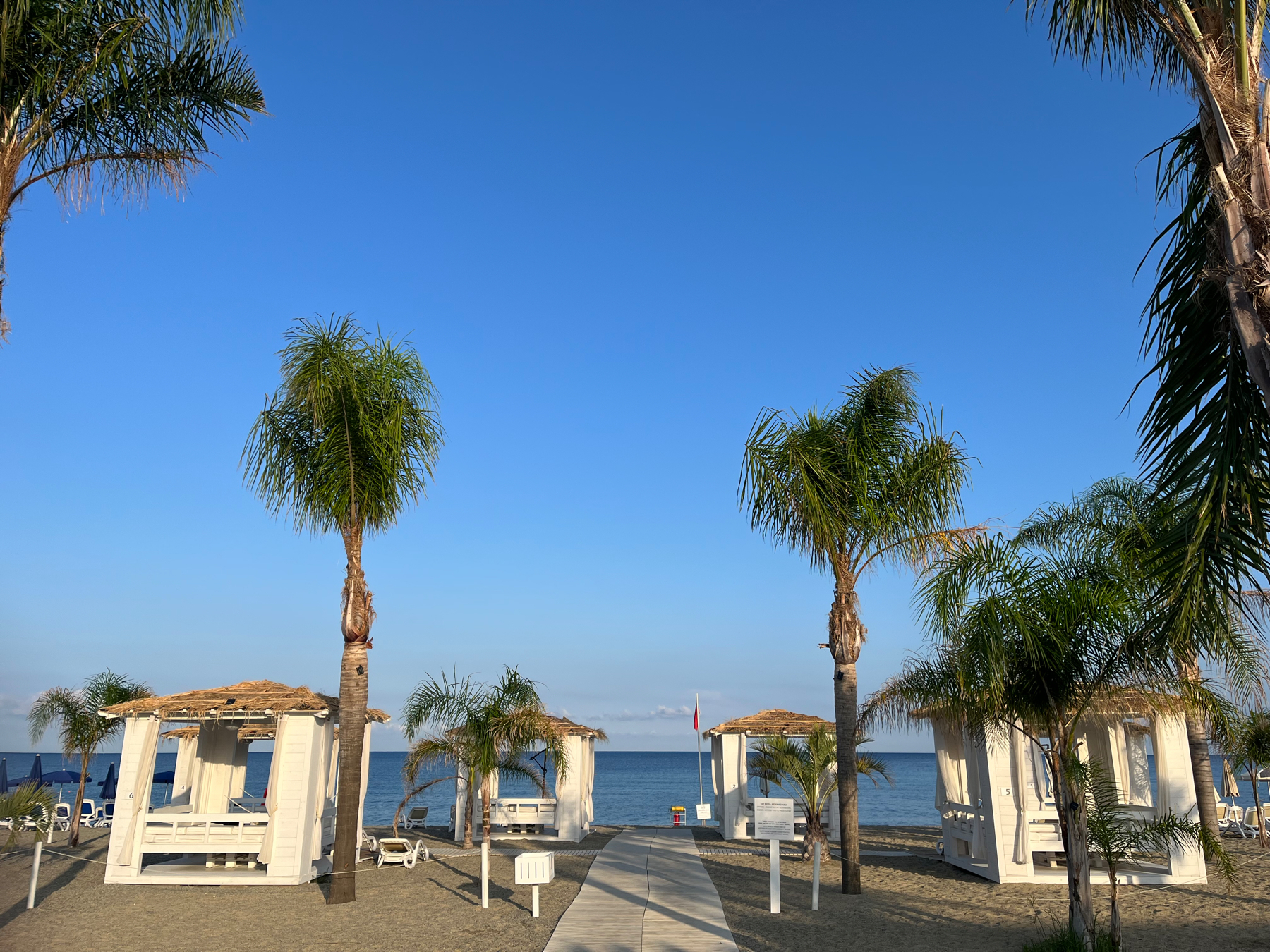 Wandering to the beach takes one through a nice shady forest area.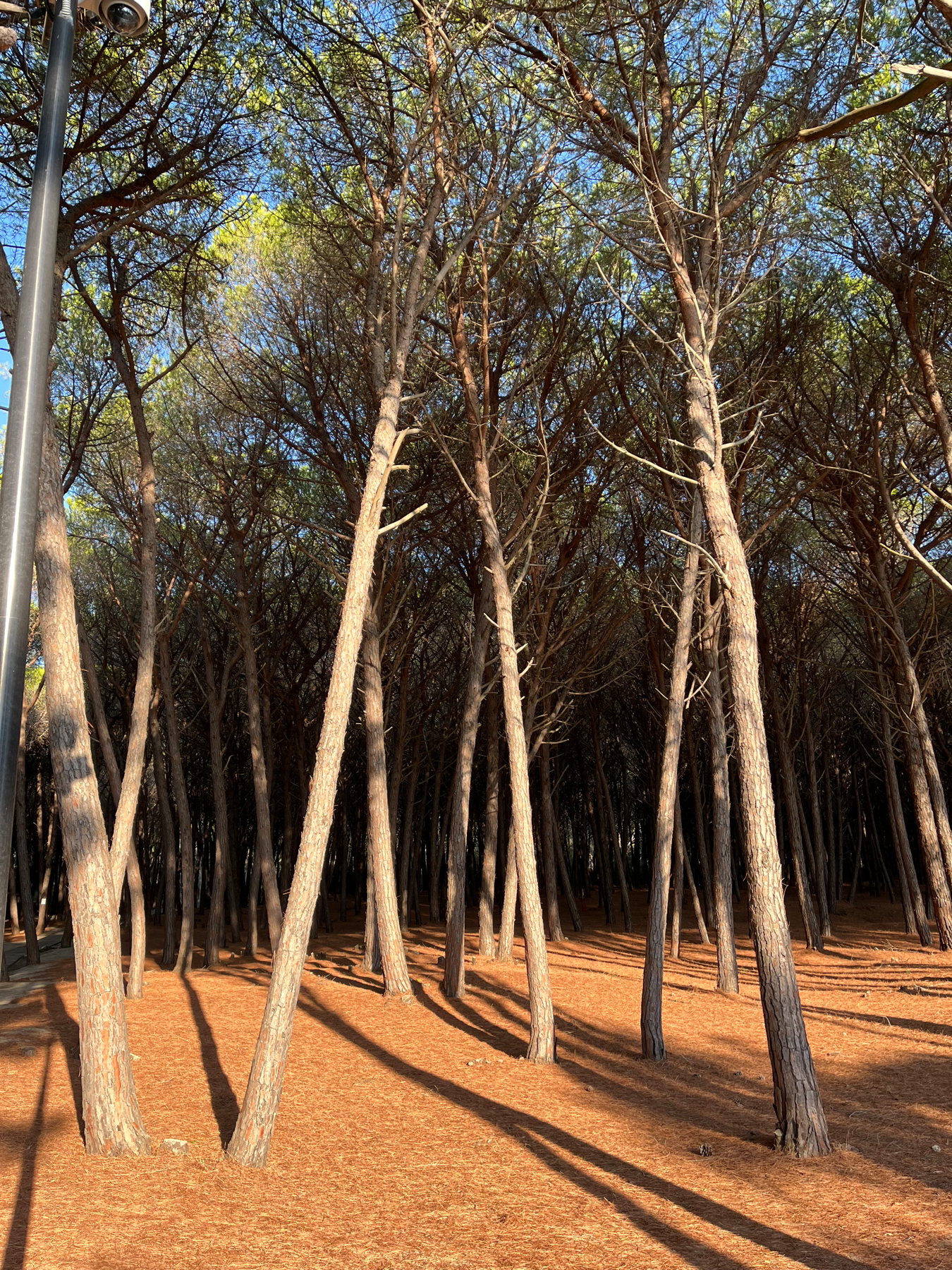 With no shortage of places to comfortably lie down and take in the woody vibes.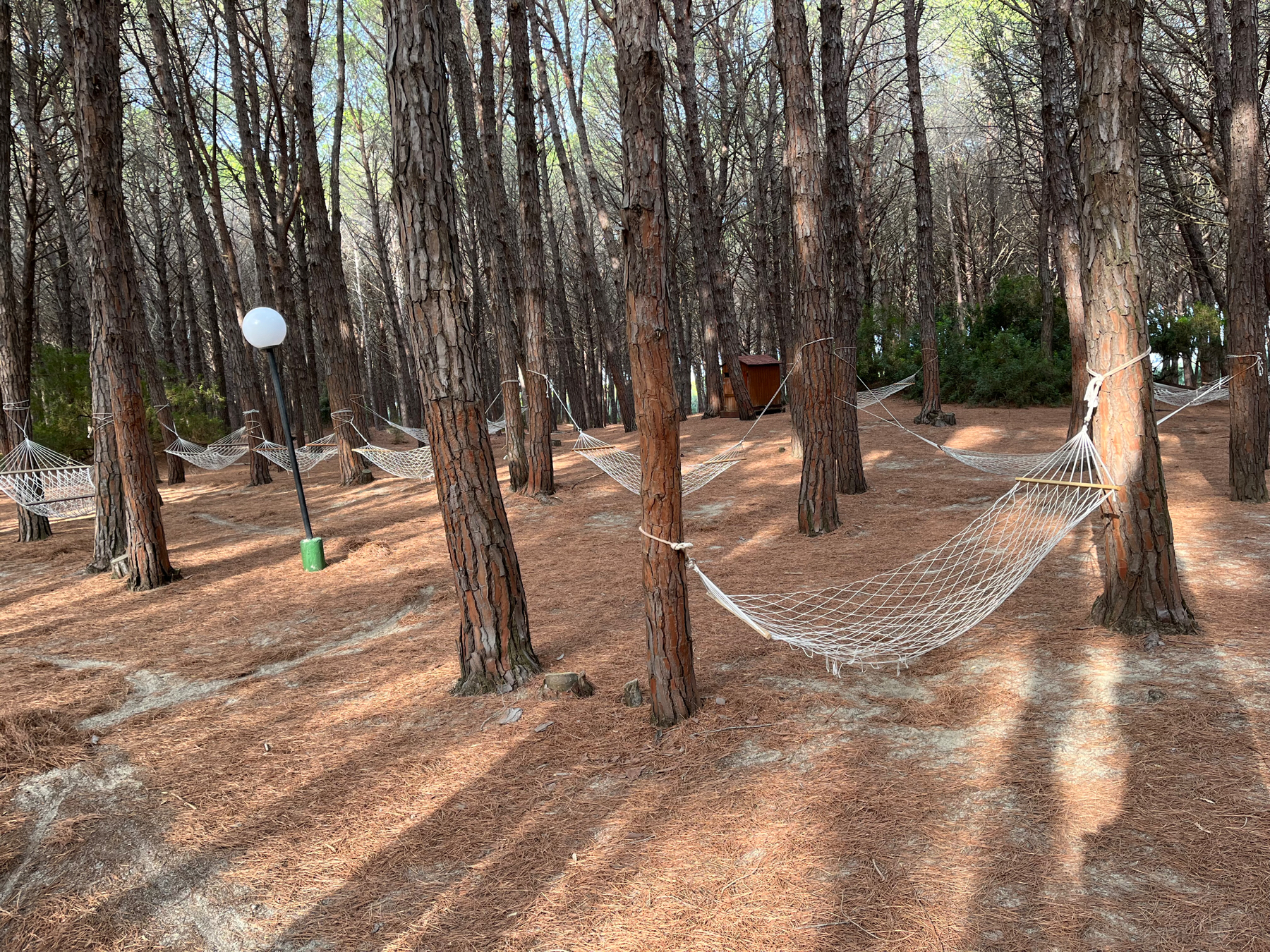 There was no shortage of entertainment on offer, more than a lazy vacationer like me could ever get to.
The forest concealed an archery range I took a couple of sessions on.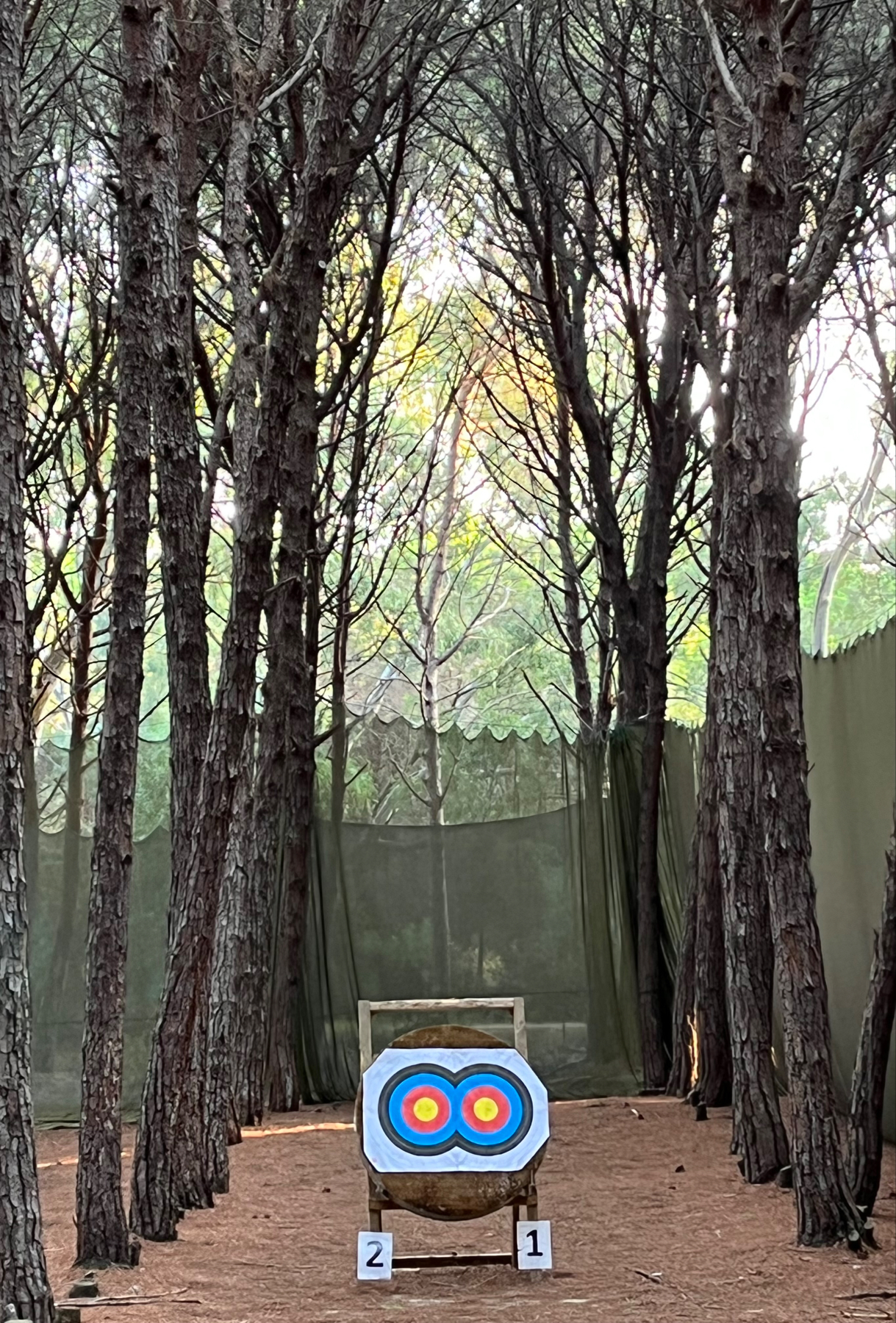 As well as managing to get thoroughly beaten at giant chess.
I never made it to the tennis lessons, and of course deliberately avoided any activity labelled "expert" or "high intensity". I did just about manage the gym there a couple of times, which is a world record.
On the more spectatory front, there was frequent live music offerings in the little town square type setup they had.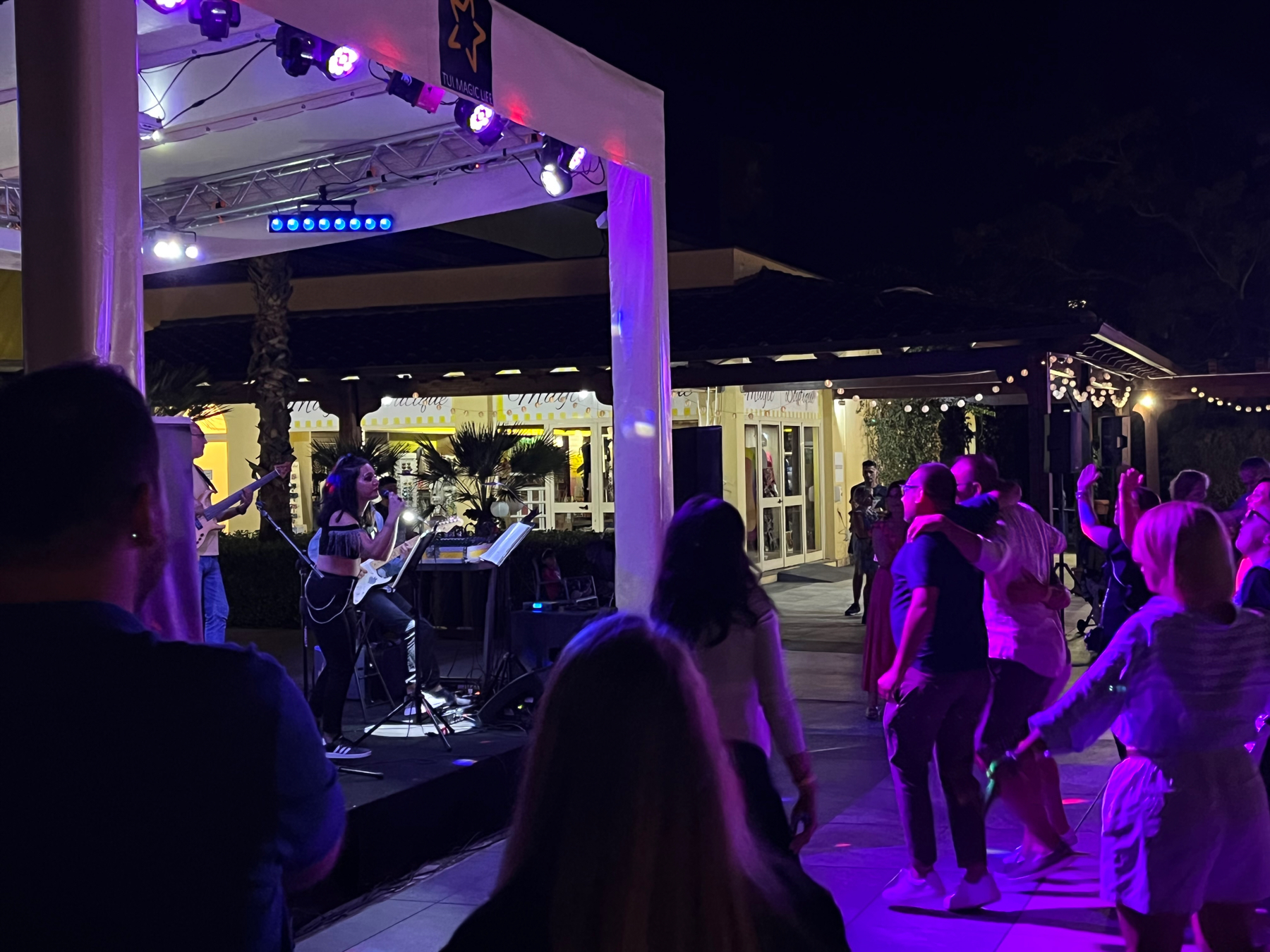 One night a week was "Italian night" where some supposedly more traditional entertainment was at hand.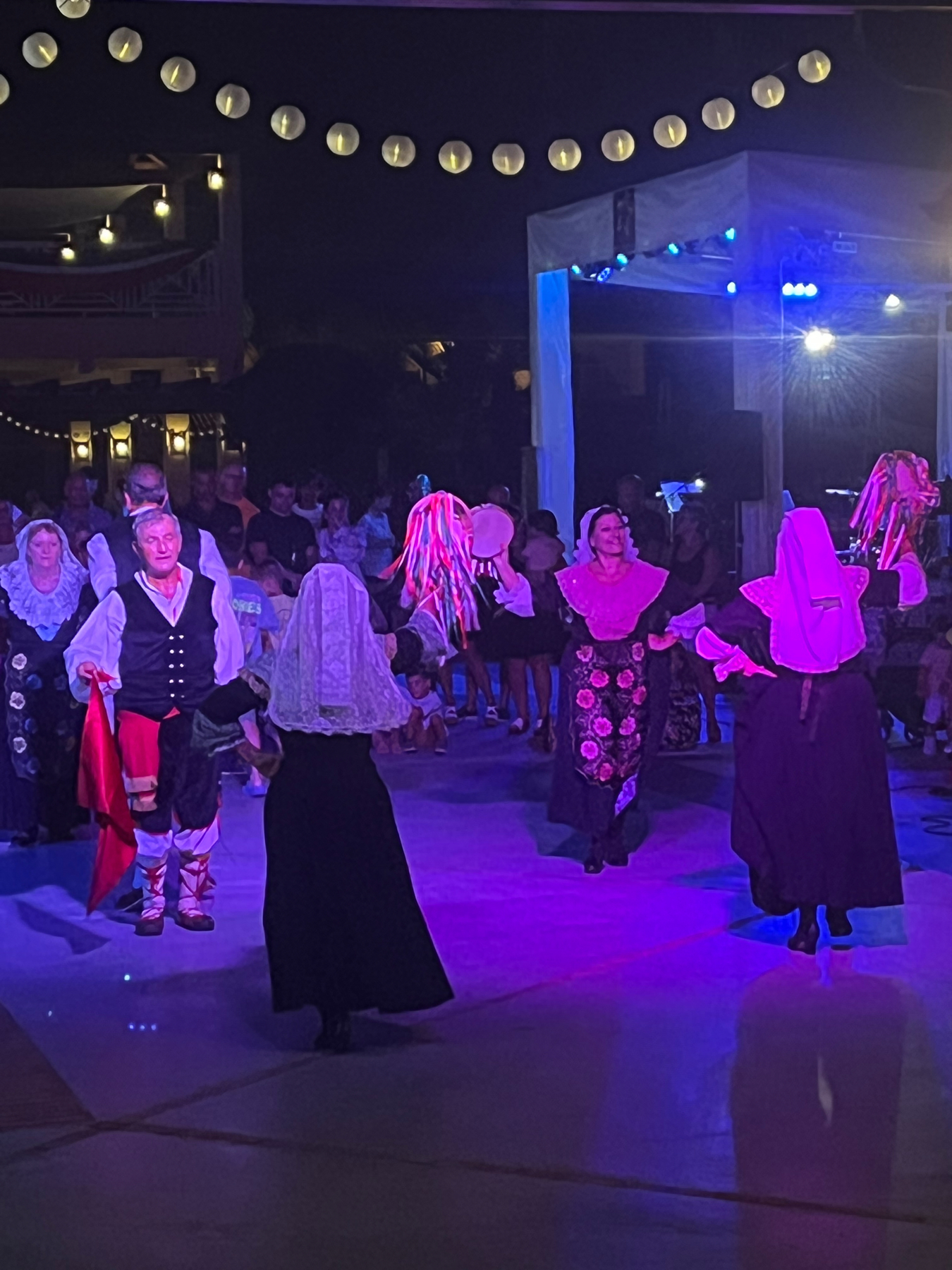 Alongside some larger scale antics in a stadium setup. This included a re-enactment of Michael Jackson's Thriller video: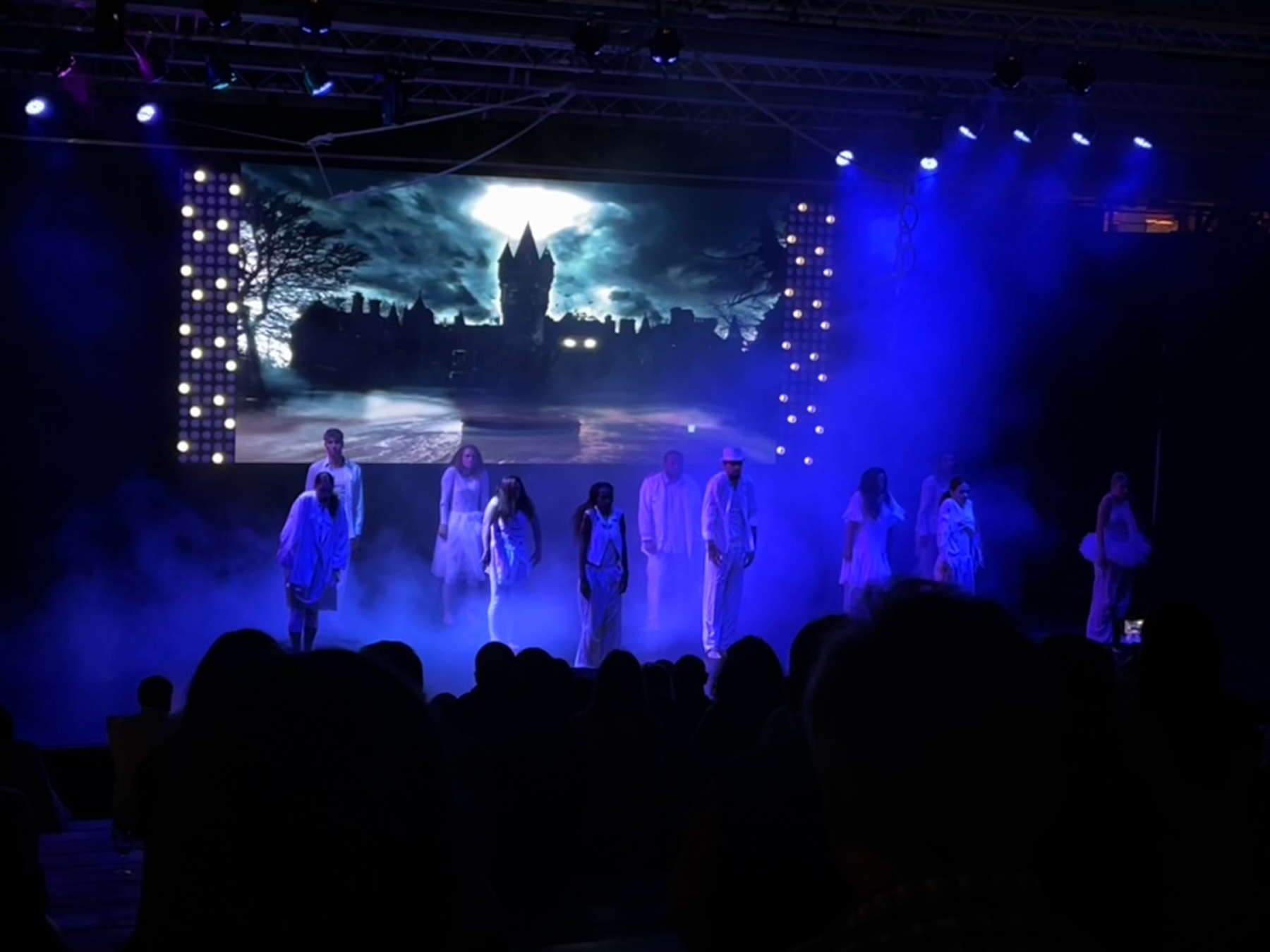 Some death-defying acrobatics:
And many more varieties of singing and dancing, top of the costuming list perhaps being these folk: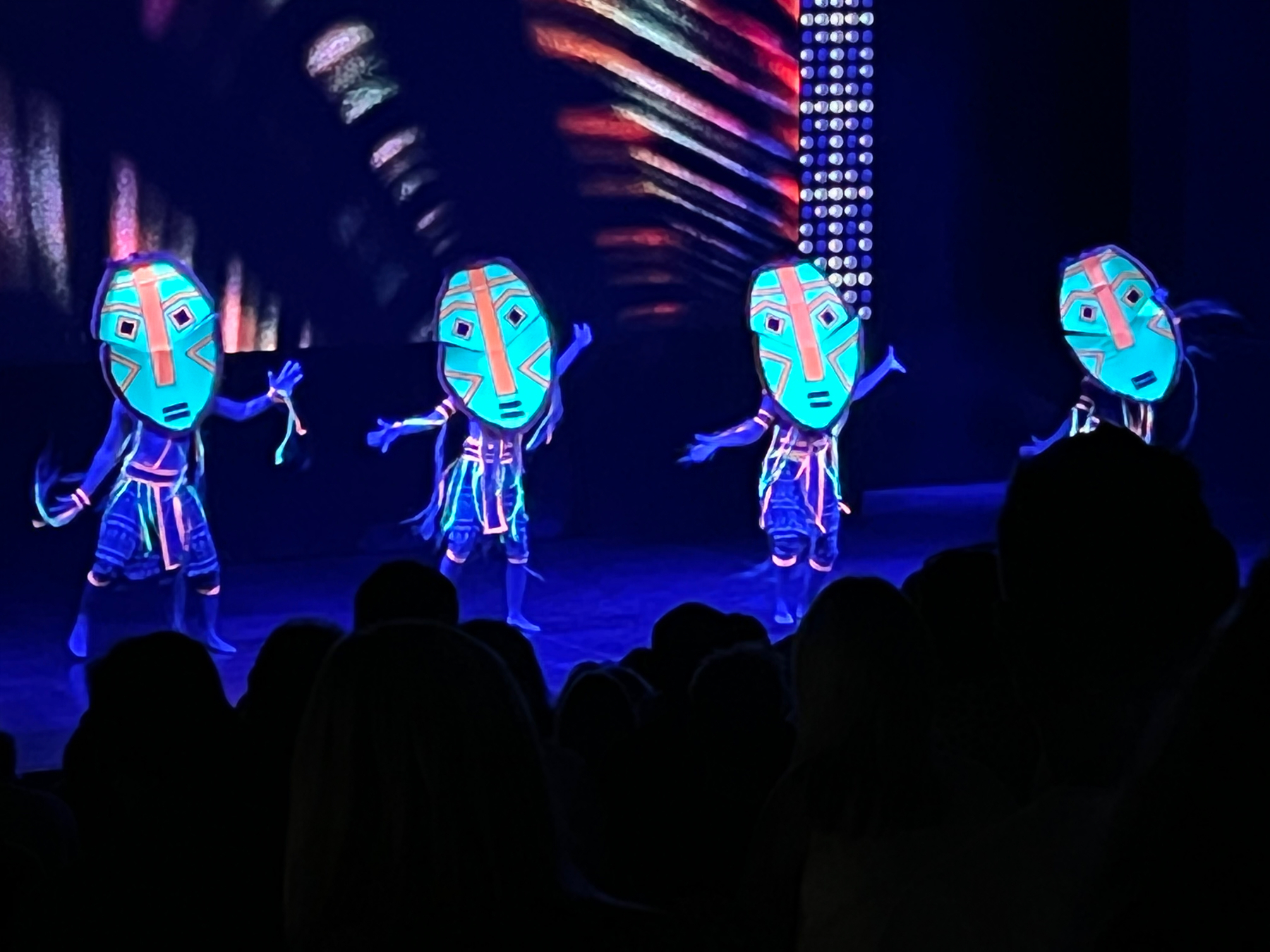 Once a week there was a beach party.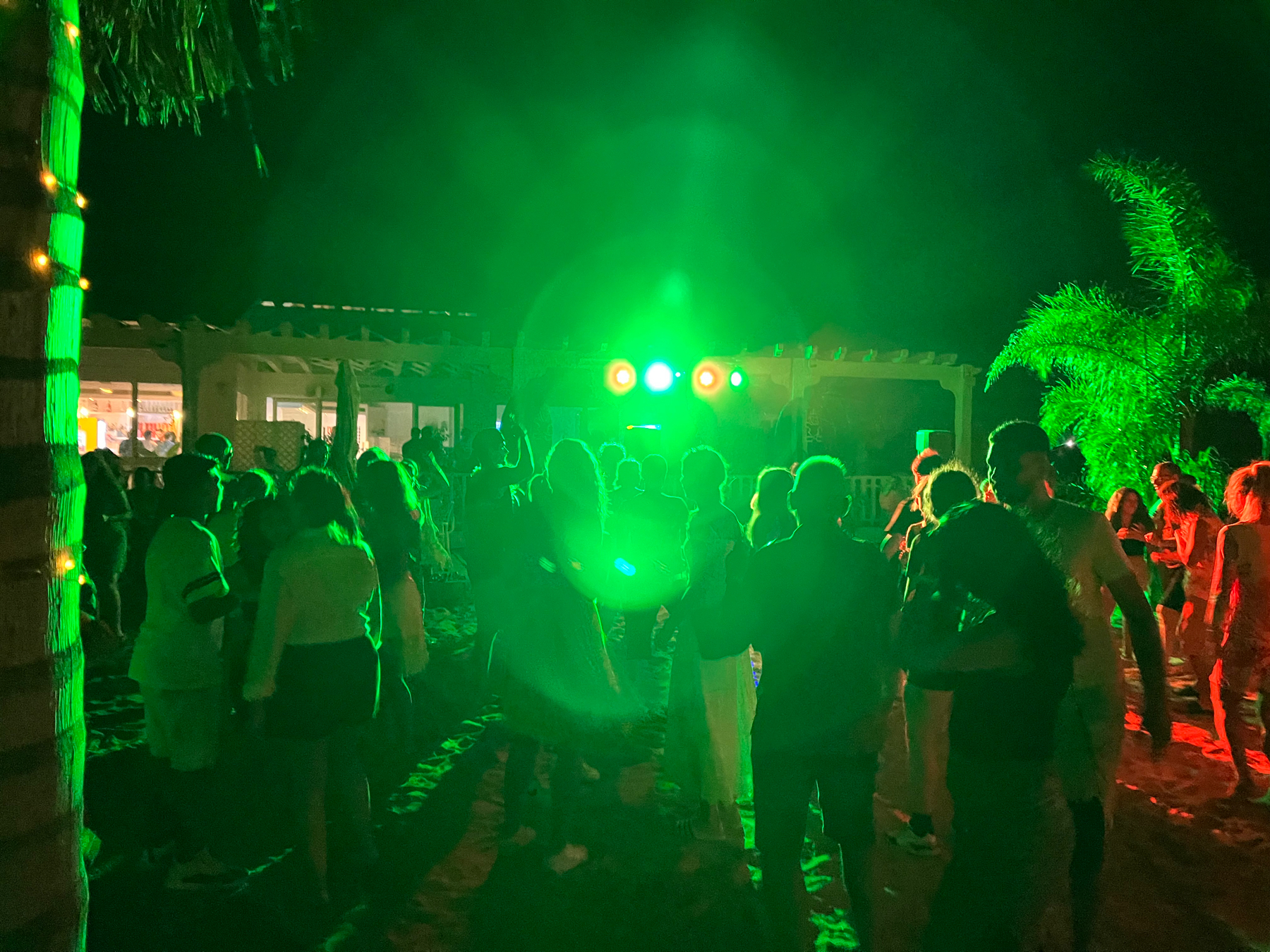 Even the food was usually pretty great (and unlimited enough to register a decent increase on the scales the week I got back 😂).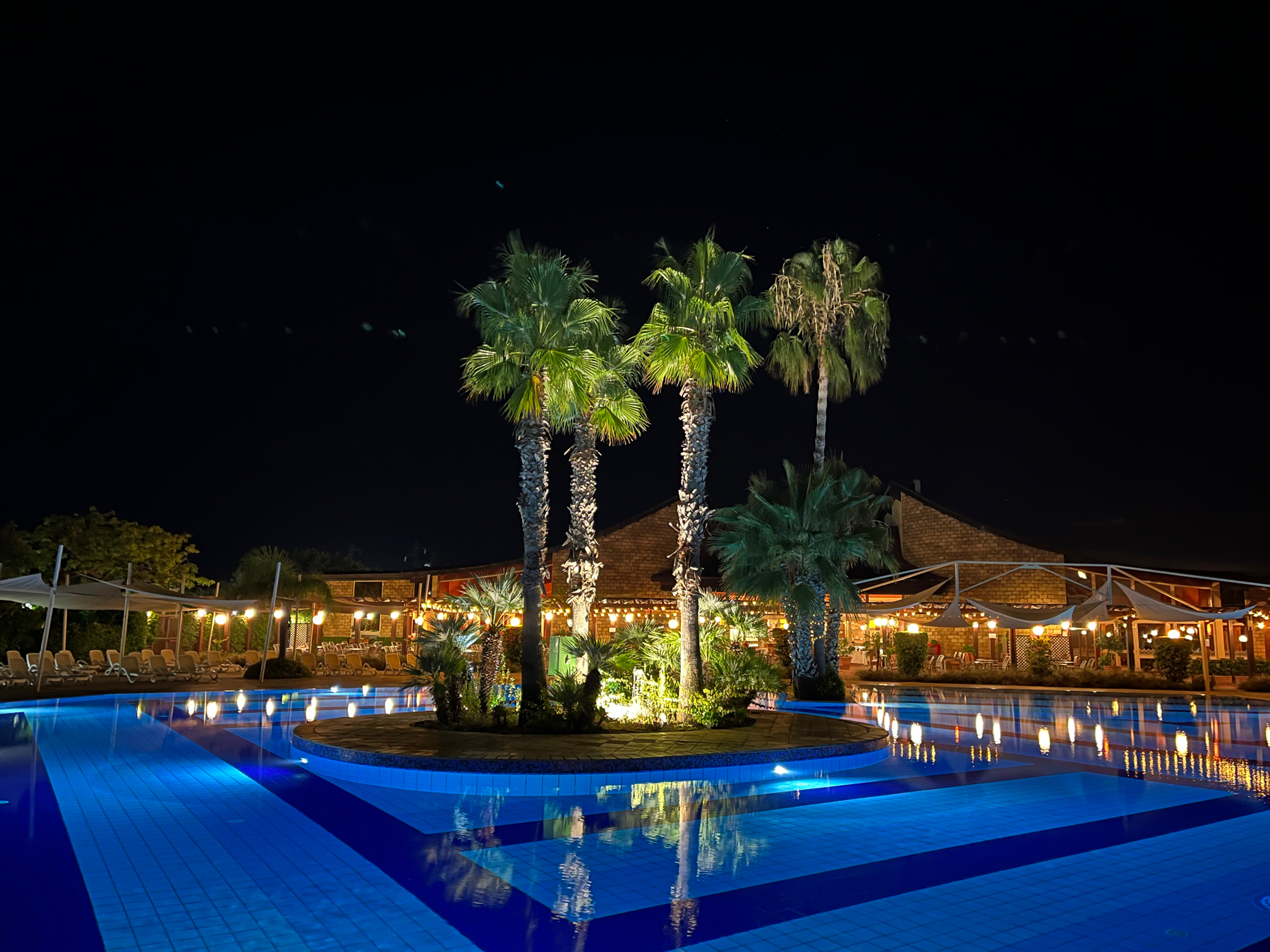 Truly a wonderful experience, recommended to all. I'd kind of forgotten how good vacations actually were, what with the pandemic and all.